Hi, I'm Lukáš.
A freelance HTML/CSS coder.
I build responsive HTML templates, with strong focus on HTML5, CSS, JavaScript, SVG, performance and usability. If you are looking for someone to implement your designs, then I'll be happy to help you.
Look at my work
Bunte.de
Complete coding of HTML templates for German's leading people news website BUNTE.de. Extreme attention to pixel-perfect detail and very fast loading. I was member of CN Group international team.
Read full story about Bunte.de relaunch on Burda Studios blog or view on Slideshare slides.
HTML/CSS
JS/jQuery
LESS
SVG
Bootstrap
GIT
Agile methods

Karat Software
In cooperation with Marian Kadlec (responsible for UX/UI) we helped to transform ERP system Karat for mobile or tablet use. I was responsible for implementing new design and perfect usability on all common mobile platforms.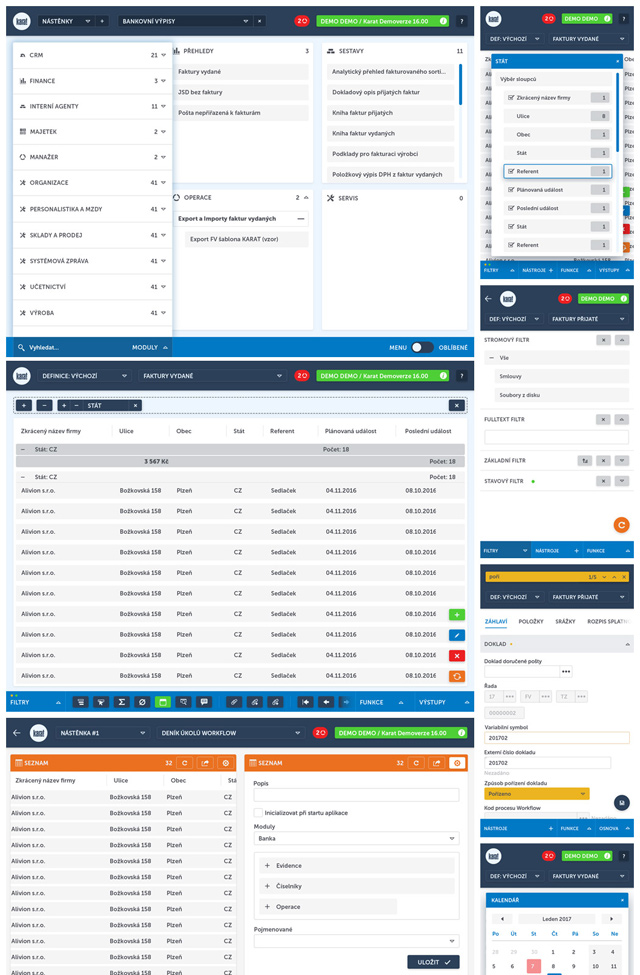 BTL Aesthetics
Coding more than twenty HTML responsive emails for one of the world's major manufacturers of medical and aesthetic equipment. Strong attention on perfect usability for most of the common used email clients.

ZAPA beton
In cooperation with Petr Kašpárek and StudioQe I prepared HTML/CSS templates for new website of the biggest concrete producers in the Czech and Slovak markets, part of the multinational Buzzi Unicem Group. I also help with deploying on production server based on AngularJS.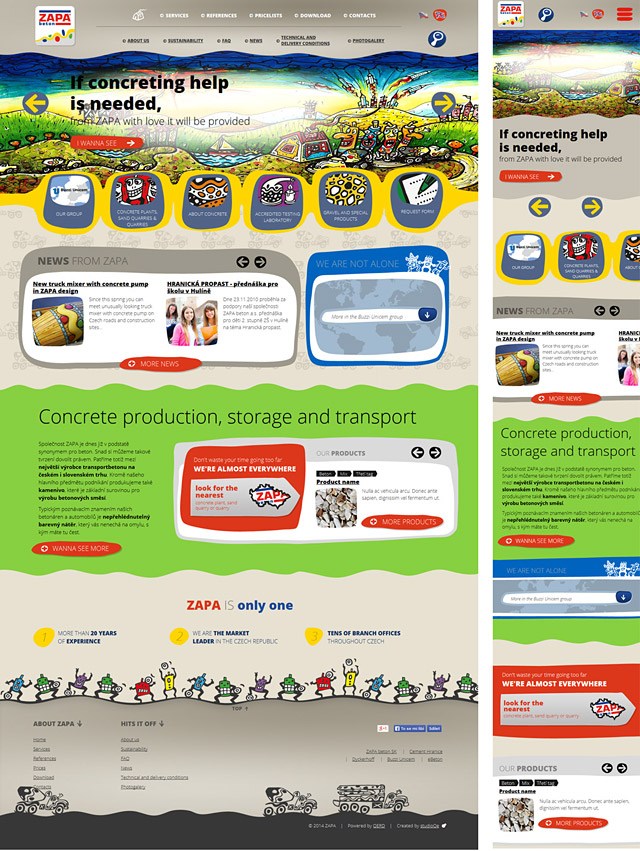 Segway Prague
Coding of new website for one of the best Prague Segway tour operator. HTML templates based on Bootstrap. Pattern library included for smoothest implementation.
HTML/CSS
JS/jQuery
LESS
Bootstrap
ImageSprites

Core skills
Strong experience with HTML5/CSS3
Expert in cross-browser and cross-device HTML/CSS
Extreme attention to pixel-perfect detail and responsivity
Ability to work both with a team or independently
Experienced with JavaScript, jQuery
Using preprocessors (LESS, SASS) and Node.js/Gulp/Grunt automation tasks
Design sensibility, good knowledge of Adobe Photoshop
Understanding of User Experience and User Interface